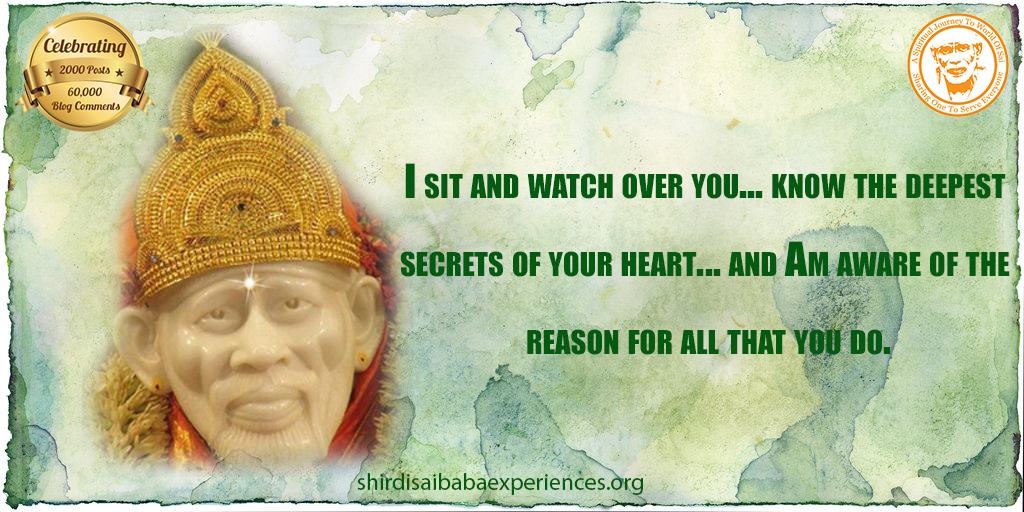 Shirdi Sai Prayers From Anonymous Sai Devotee from USA:
Baba's feet are the only place that can provide some respite to devotees.
Baba tomorrow, which is Thursday, my sister's fiancé is coming to meet her. Baba; please, please, please make sure that all goes well. You only fixed this marriage and now everything is at Your mercy. Please assure nothing goes wrong. Would be groom should accept the would
be bride with love and respect. They should be happy and soon get married and live happily.
Om Sai Ram!
© Prayer to Shirdi Sai Baba – Member of SaiYugNetwork.com